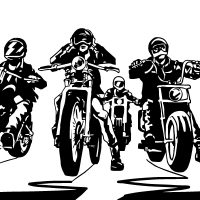 Before they were making music with From Ashes to New, they were your typical, hard rocking, ass kicking Mongolian throat singing rock band.
According to Wikipedia: "The Hu is a Mongolian rock band formed in 2016. With traditional Mongolian instrumentation, including the Morin khuur, and Mongolian throat singing, the band calls their style of music "hunnu rock", hu being a Mongolian root word for "human"."
I was rocking The HU's Wolf Totem back in November. Get caught up on some of their videos HERE.