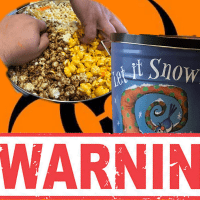 The Holidays are here! and the closer we get to Christmas, the more people like to give!
Businesses, co-workers, etc… know that you are tired and that the holidays can be exhausting around the workplace(to say the least).
SO in a last ditch effort to raise moral for the holidays, people will bring all sorts scrumptious treats to put in the break room.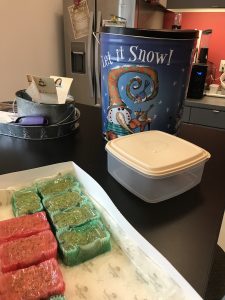 Cakes, Cookies, Pies, candy, and lets not forget the holiday popcorn
but while your salivating, and floating toward those office treats in a zombie like trance, and those visions of sugar plums start to dawn their sweet heads, do me a favor.. find the nearest hard surface and smack your head on it!!(without injuring yourself, DUH!)
"Why Baden.. WHY THE HELL would you stop me from partaking in the best part of my work day?? FREE SWEETS!!" you say?
Well Friends, Im not! lol however, take a second to hear me out, on one office treat that may  gross you out
***HOLIDAY POPCORN***
Yes! those delectable tins full of salty and sweet flavors that just keep you coming back to munch all day!
but wait… your not alone…
your not the only one eating the popcorn!
how well do you know your co-workers bathroom habits?
how well do you know their hygiene?
You see where I'm going with this?
Think about every disgusting thing you do privately with your hands, then think about others doing the same, or worse with their own hands?
Have you ever seen some one eat with a flat palm?? its like they're holding a built in plate(hands) to they face.. and putting their mouth all over it!!
or what about the nose pickers? the butt scratchers??
or the office masturbaters???
….
…….
all barreling their hands into the same tin, that you were just thinking about diving into..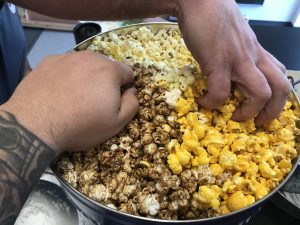 Happy Snacking 🙂
– Baden on Q102

Tags: