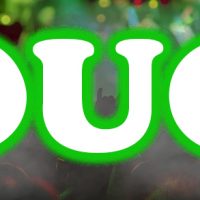 Doug takes care of traffic reports during the week, and has weekly shows on Saturday at 7pm and Sunday at 3pm.
DEVO – Jerkin' Back 'N' Forth
I just picked up Dev-O Live on Black Friday's Record Store Day. Solid outing by one of my favorite bands. This song comes from my favorite DEVO studio album New Traditionalists. Even though it's not my favorite song on the album, I've been rocking this one really hard lately.
Digital Underground – The Humpty Dance
I own this on 12″ single, and pop it on the turntable every once and a while. In general, I'm not that big a fan of hip hop, but I've got a real soft spot in my heart for this one.
T.Rex – Life's A Gas
Off the album Electric Warrior, best known for the song "Bang A Gong (Get It On)," this album frequents my turntable. It was the first album I spent serious money on, and I've never regretted it. This song really hits me in the feels.
Bob Geldof w/ Johnny Fingers – I Don't Like Mondays
Bob Geldof did a "solo" rendition of the Boomtown Rats' "I Don't Like Mondays" for The Secret Policeman's Other Ball," and it's just amazing. Stripping down all the production, it makes it even more obvious that this is probably the best song about a spree killer that has ever been.
Wall of Voodoo – Mexican Radio
The music video that made me realize you could be a success AND a complete weirdo, I can sing this song backwards and forwards. It's off Wall of Voodoo's best full-length LP Call Of The West, which is on my turntable more often than not.