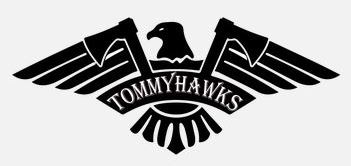 Ever thrown an axe? What about participated in an Axe Throwing League? Well, it's time you become familiar with TommyHawks Axe House.
Text AXE to 447-1021 for your chance to win the entire league for free! AND, everyone that texts in will receive the first week at no charge!
The Grand Prize Winner receives:
Entire league entry fee paid for
Custom Tommy Hawk Tee
Custom Tommy Hawk Throwing Axe
TommyHawks opened its doors in 2017 as a builder of custom tomahawks. Moving into 2018, we will bring our awesome new sport, and kick-axe new brand to Southwest Missouri. Come be a part of the axe throwing revolution!
Join the league now: https://www.tommyhawks.net/q102-rock-league