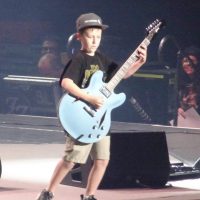 The internet blew up on October 13th, the day after a Foo Fighters show in KC MO, When a Young Boy by the name of Collier was invited up on stage by the Frontman of  the Foo Fighters themselves, Dave Grohl.
After impressing the rockstar, jamming some Metallica with the band, and walking around on stage like a pro, Dave Grohl Let Collier keep his guitar! How Amazing Right?
But the Story goes WAY deeper than that..
This.. Is Collier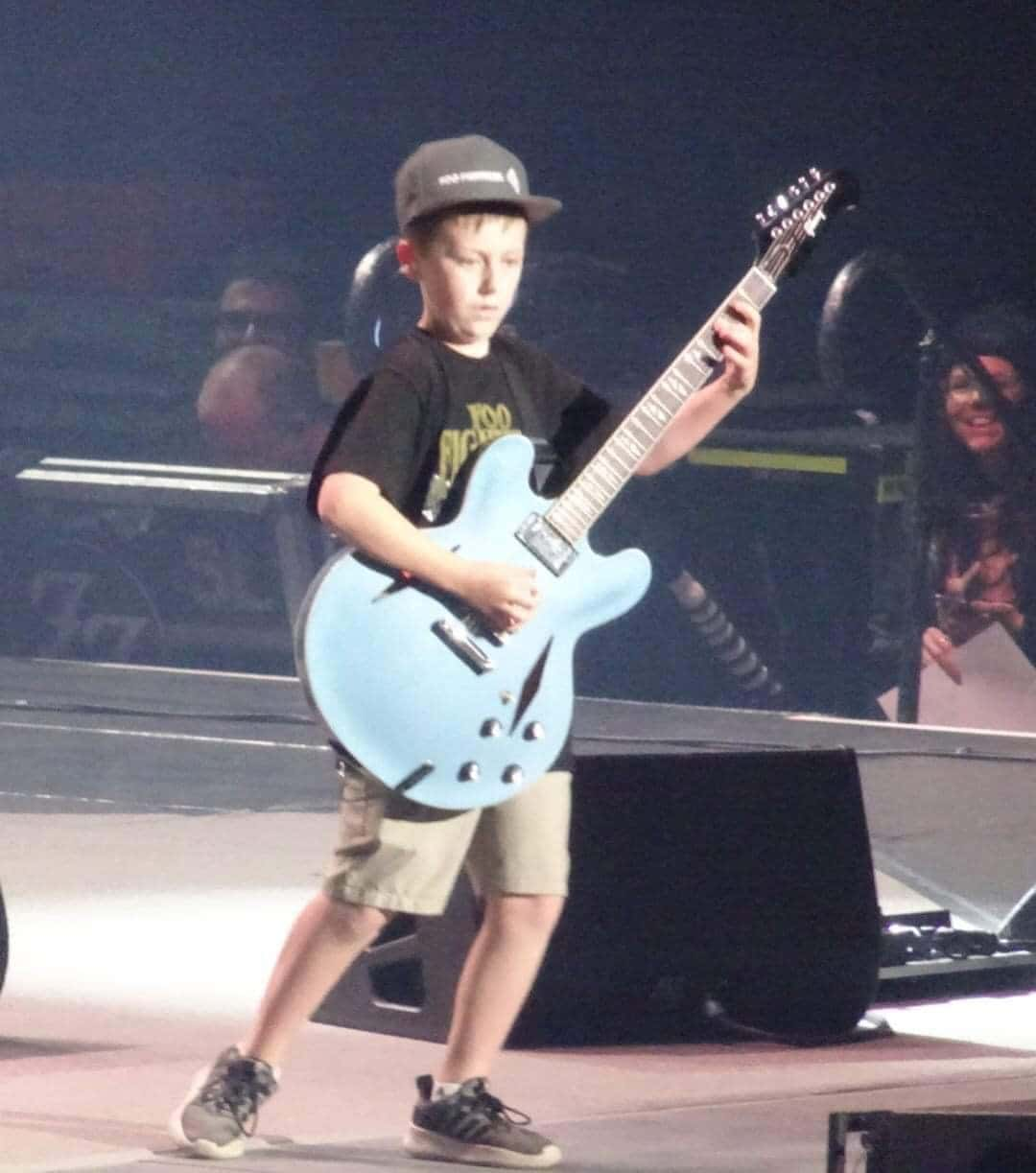 Collier is a 10 year old boy from KC, that LOVES to Shred. and little did he know, that the morning he woke up and was going to go see one of his favorite bands that night, would have a huge impact on so many people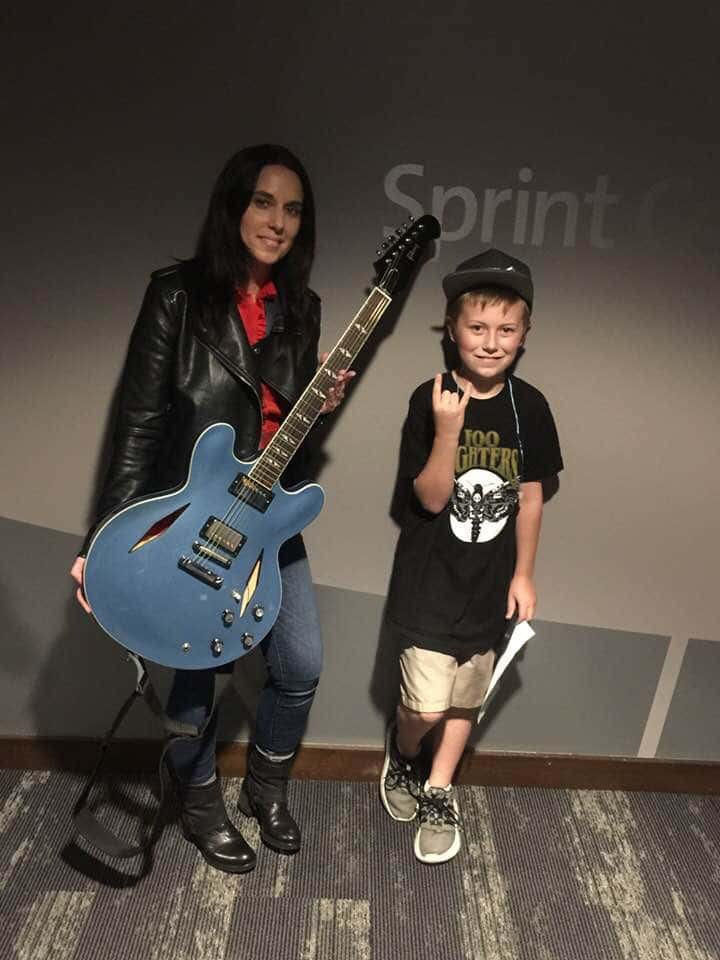 Pictured Above is Collier and his mom Jen after getting the guitar! (WAAy TO GO ROCK MOM!) Since then, Collier has been approached by MANY media outlets and have been doing interviews to discuss everything that's happened. Being a former Springfield Music Guitar student, and the love of playing, Colliers got some skills to back him up! But its obvious that Mad guitar skills isn't all there is to this amazing young man.
I have a soft heart for kids, and Rock… So Naturally, I wanted to talk to these two about their experience!
THIS IS WHERE THINGS GET CRAZY.
…
….
LETS TAKE THIS BACK A BIT.
Now, before all this happened, Collier was working on having a lemonade stand to raise money for his friend, Bo.
Now, Bo has a disorder SO RARE, that hes the only one that has it, and the Disorder was named after him.. pretty tough for a kid right?
this Disorder Keeps Bo in the hospital frequently and as you can imagine, its pretty draining on everyone in that family.
Collier wanted to help his friend, and in true kid fashion, Lemonade is the answer.. who doesn't love Lemonade??
…FAST FORWARD…
Collier goes on stage with the foo fighters..
gets a brand new axe..
goes from 100 to over 10,000 followers on his instagram
gets Loads of Media Attention.
then get this.. he had the idea to use his new found spotlight to HELP HIS LEMONADE STAND, all to help his frined BO!!
I mean.. this kid is so good, and so selfless.. its insane
Now…as for the Lemonade stand.. the thing is just way to big for the driveway of his house, so now the City of Shawnee, KS is letting them use City Hall!! lol no big deal right??
Also, Collier has been Asked to open many Shows including a Sold out Blue October Show, and now, Our TOYS FOR TICKETS SHOW!!
thats right, weve invited Collier and his Mom to come stay down here and hang out with us for the show and Mr. Rockstar Collier himself is going to open the show with his mad guitar skills!
So everyone raise your horns to this Amazing Selfless kid.
we can all follow his example of what it means to be a good person.
and it just goes to show, that we can learn a lot from kids.. including how to Love
you can follow Collier on his Insta @colliercashguitar
if you want to help collier in his mission to aid his friend, BO here is a Link to their gofundme
HERE IS THE FULL AUDIO INTERVIEW!!