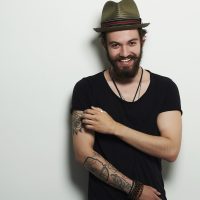 Music Snob's Least Favorite Bands Touring Together
Mitch Garland, a part-time cook at Waffle House, loves music. In fact, the only thing he loves more than listening to music is complaining about music.
And Monday has become Garland's lucky day.
"All the bands I hate are touring together," explained an excited Garland. "It's called the 'Sockett Tour.' I call it the 'suck it' tour."
Witty wordplay aside, Garland looks forward to this weekend.
"I'm going to a party with some people who will be SO excited about this tour. I don't even like those guys, but I'm going just to wait for someone to start talking about it so I can crap all over it," Garland explained.
For more information on Mitch Garland's musical preference, just mention Nickleback to him. Then clear your calendar for the next three hours.