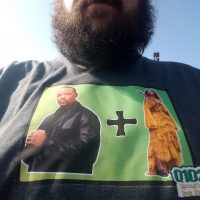 WEDNESDAY, JUNE 26TH, 2019
Anderson and Son's Superfluous Comma, Superstore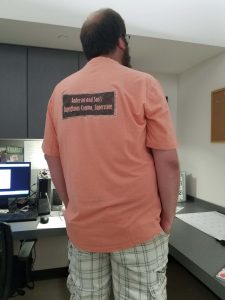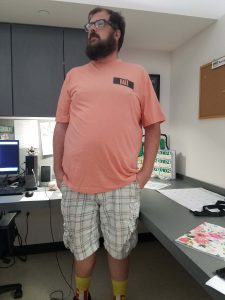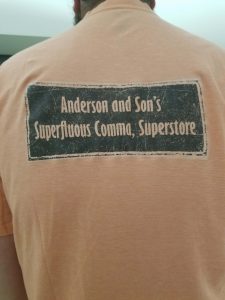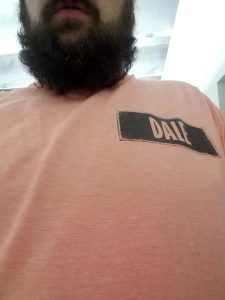 12:34 – Today, I decided to go with a "work shirt" look. The name tag says "Dale," but don't let that confuse you. I'm all Doug, baby! The back displays the name of the business. Anderson and Son's Superfluous Comma, Superstore, complete with it's own superfluous comma. More commas than you know what to do with!
12:42 – Brian laughed at my shirt.
1:23 – Megan didn't get it. She insisted she did. She very much did not.
3:22 – Talked to Mason (from 92.9 The Beat) about my shirt blog. He failed to mention my current shirt.
4:02 – Baden got his Wienerfest shirts in. We talked about that. No mention of my shirt.
4:53 – Thought Love Lee (from The Cave) was going to say something about my shirt, but she was just leaning over to listen to headphones without picking them up.
THURSDAY, JUNE 27th, 2019
National Digit Wrestling Association Logo on 80s Background.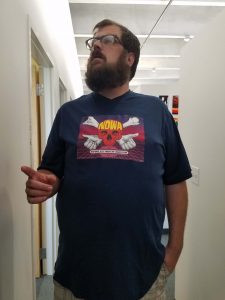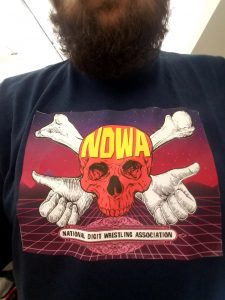 9:30 – Promo meeting for the station starts in half an hour, so I'm in early. Wearing my new NDWA shirt. It's a local professional thumb wrestling league, sort of like WWE, but for wrestling. You can check out some of their stuff HERE. Mason said, "Nice shirt."
11:41 – Mention of t-shirts for Lex & Terry Sub-Par Classic were mentioned at the weekly promo meeting. I mentioned I had a special shirt I made for said event. No one showed interest in that shirt, nor the shirt I am wearing.
Friday, June 28th, 2019
Steve Boxcemi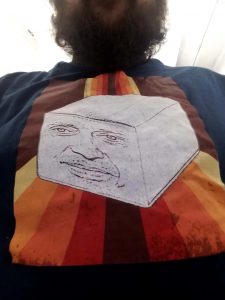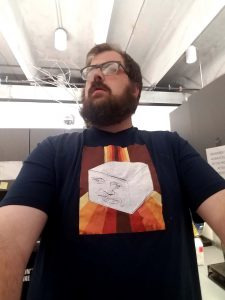 11:58 – This is my second time wearing this shirt to the office. I do not anticipate much reaction. It's still a cool shirt, though.
Saturday, June 29th, 2019
Golf Shirt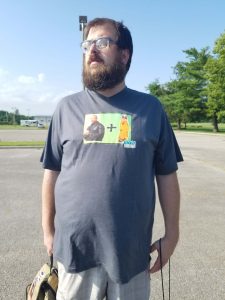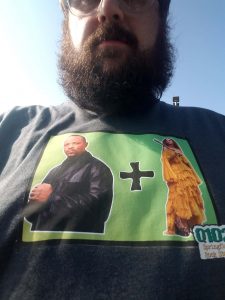 In honor of Lex & Terry's Sub-Par Classic, I made this golf shirt. About half the people got it without me explaining it to them. One person still doesn't get it.