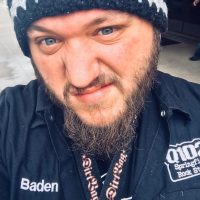 Here's a KILLER recipe I learned in the Boy Scouts(a long time ago) for Snow Cream(Snow Ice Cream)! I enjoy doing this with my kids, and also enjoyed it as a bachelor… if your a dude… that chick will be impressed when you whip up a tasty treat in little time! If you a Lady, show your dude how badass you are, when you make him desert from nature!!
nothing like a cold treat to heat things up am I right??
It tastes goof out of a navel too.. 😉 bahaha
HERE YA GO!
WHAT YOU'LL NEED
1. Snow (we have an abundance of it at the moment)
2. Medium Bowl
3. Vanilla Extract (1 cap full)
4. Heavy Whipping Cream ( 1/3 CUP )
5. Sugar (2-6 tablespoons)
6. Measuring Glass
–OPTIONAL–
for chocolate or fruity snow cream
Baking Cocoa
or
Fresh Fruit
STEP 1: Gather snow into your medium bowl. Obviously use clean snow.. just because its yellow, doesn't mean its lemon or banana flavored!
STEP 2: Pour Whipping Cream, Vanilla Extract, and Sugar( amount depends on how sweet you want it) into a bowl (or just use the measuring glass) then whisk Vigorously( I just wanted to use that word..)
NOTE: if you are wanting Chocolate ice cream, add about 2-3 tablespoons of Baking Cocoa to the mixture as well. you can also add your fruit if you want fruity ice cream
STEP 3: Pour the mixture into your bowl of snow and mix until desired consistency!
THATS IT! YOUR DONE! GO EAT SOME FREAKING CHEAP ASS ICE CREAM!!