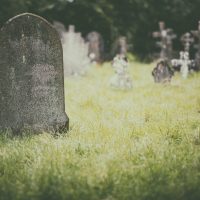 Band Searching for Replacement Lead Singer After Lawn Darts Accident
Metal band Fartbox Boogie Board thought they had hit the jackpot when they discovered a dusty box full of the long-defunct toy lawn darts. But that excitement quickly turned into tragedy.
The toy had been banned in the United States since 1988 after a series of accidents.
"We thought, 'What could be more metal than a toy that kills people?' Turns out, there's a reason they don't sell these things any more," stated Nancy Rice, drummer for Fartbox Boogie Board.
Former lead singer of Fartbox Boogie Board, Rick Box, was declared Dead on Arrival at Mercy Hospital last night at 11:43pm with a lawn dart stuck in throat.
"Even if he hadn't died, he wasn't going to be the lead singer anymore," Rice explained. "I mean, I totally wrecked his throat with that thing."
After a night of what has been called a 'rock wake,' which has been described as just a bunch of whiskey, Fartbox Boogie Board is on the search for a new lead singer.
"Dude, we've got a gig that pays $50 bucks tomorrow. I need my share of that."
The band has placed an ad on Craigslist. "Our current plan is to just hire the first person to apply. I mean, that's how we got Rick (Box, deceased) in the first place."
When asked what created the opening that lead to the hiring of Rick Box in the first place, Rice simply stated, "potato gun accident," then stared off into the distance.