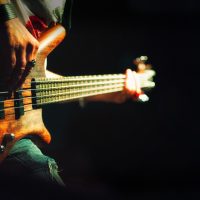 AC/DC Moving Forward with Lead Singer Axl Rose, Searching for New Bassist
With rumors circulating that AC/DC plan on moving forward with Axl Rose as their lead singer, and the pending retirement of bassist Cliff Williams, it's a strong possibility that AC/DC is in on the search for a new bassist.
Several names have been speculated, from Duff McKagan to Scott Ian, however, no solid plans have been made. A source close to the band has revealed that the band is looking to follow up on the hiring of troubled Guns 'n' Roses frontman Axl Rose with a similar hire.
"They're looking for someone who has a similar history and temperament as Axl. Someone who can really compliment him in demeanor on the road. To help with this, Axl is taking an active role in finding his new bandmate, and he's zeroed in on one that he feels will fit in perfectly with the new direction for the band."
While the unnamed source wouldn't name who Rose is eyeing to replace Williams, he did release this teaser image.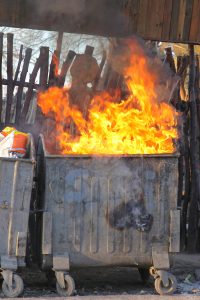 Several rock critics have become excited about the possible new hire. With a combination of Axl Rose and a roaring dumpster fire, music fans are getting closer and closer to the third Guns 'n' Roses lineup they had always wanted, built on the ashes of AC/DC.