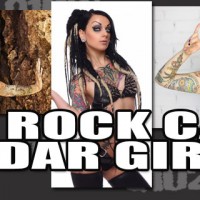 Wanna be in Q102's upcoming calendar? Submit yourself today. We'll vote on the top 12 ladies and put them in our calendar!!!
Finalist will become a Q102 Rock Candy Girl throughout 2017/2018!  You'll be invited to concerts to help represent Q102, special events, calendar signings and MORE!
Deadline for entries is February, 28th 2017!
Top 12 finalist will be voted on at Q1021.fm
MUST BE 18+. NO NUDES.